What is an ebook?
by Allison Horton on
New to digital publishing? This is the first place to start when considering your e-publishing options.
So, what's an ebook?
Ebooks are digital books (as opposed to binded print books) that can be read on computers, e-reading devices, and smartphones, including Amazon's Kindle, Apple's iPad, and Barnes & Noble's Nook.
The most widely sold ebooks on Amazon, Barnesandnoble.com, and Apple's iBookstore are epub and mobi/kf8 files. Mobi/kf8 files are those required for the Kindle. Epubs are formatted for iPads, iPhones, Nooks, other tablets, and desktop reading.
epub — iPad, iPhone, iPod Touch, Nook
mobi — Kindle
KF8 — Kindle Fire
iba— iPad, iPhone, iPod Touch
Below: ebooks as viewed in an iPhone, Kindle, and iPad
"Reflowable"
Ebooks offer a superb reading experience because they are "reflowable," meaning that the pages scale to fit different screen and font sizes by changing page breaks and paragraph widths. This is the standard format right now, ensuring that the text is legible on all types of devices and screen sizes.
Below: a reflowable ebook as viewed on an iPad before and after the reader has increased the font size.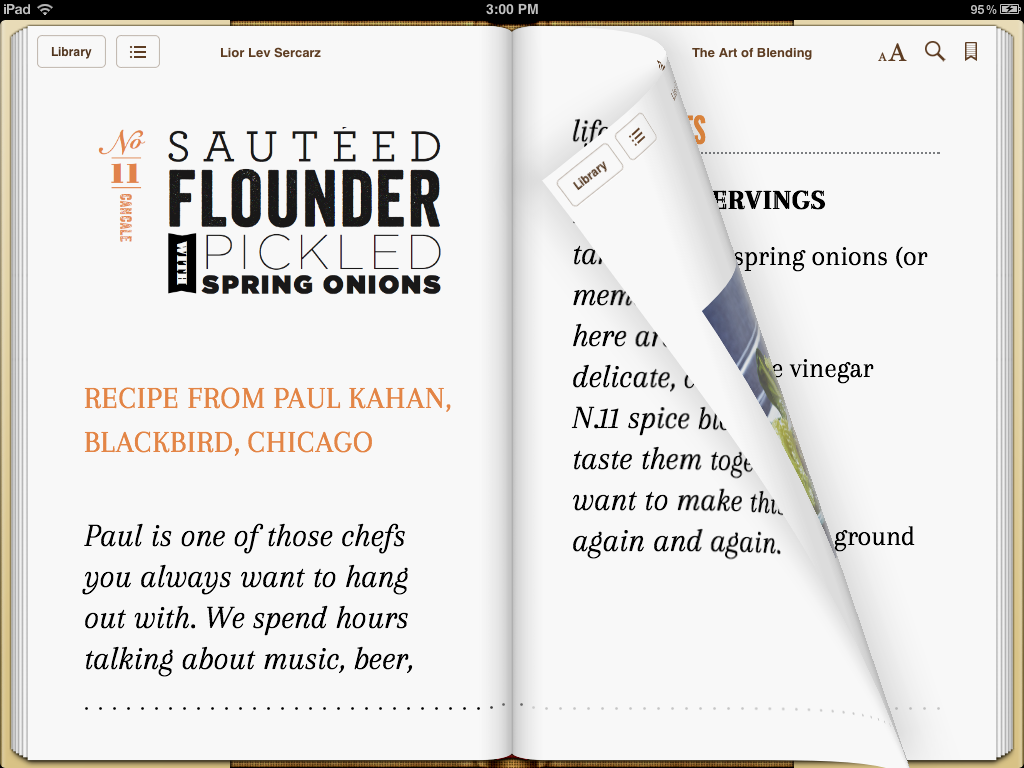 Note: there is another format available right now: fixed-layout ebooks, which preserve each page's content to match the original design. They are coded page-by-page for specific devices, making them costlier to produce.
---
What is not an ebook?
In a sentence, ebooks are not PDFs, Word documents, and InDesign files. Authors often start with these files and convert them to ebooks after the manuscript is complete (Vook can work with all three and even insert audio/video).
Retailers will not accept these files to be sold on their ebook stores. And while PDFs can be read on e-readers, the reading experience is not an optimal one. The reader cannot increase the font size and will constantly have to zoom in and out.
Stay tuned: Next we'll cover how to make and how to sell ebooks.
If you're ready to learn more about making and selling an ebook with Vook today, visit us on Vook.com.
Disqus