Reflowable Versus Fixed Layout Ebooks
by Adam Schnapper on
There are two types of ebook formats in the market right now: reflowable (text-centric ebooks, which render on all types of devices) and fixed layout. In this post, we'll dive into the details to help you figure out what's best for your ebook:
Reflowable
The standard in ebooks is to make a flexible layout that scales to fit different screen and font sizes by changing page breaks and paragraph widths. The advantages are:

An ebook legible on all types of screens—from the small cell phone screen to a large desktop reader
Reflowable ebooks are much cheaper to produce (Vook's one-time production fee covers reflowable ebooks for all devices)
For this lower price, you get maximum exposure on many different devices
Camera Ready by Manoush Zomorodi is a stunning VookMaker-built reflowable ebook. We've included three iPad screenshots below to demonstrate the reflowing placement of text and media when the reader changes the font size.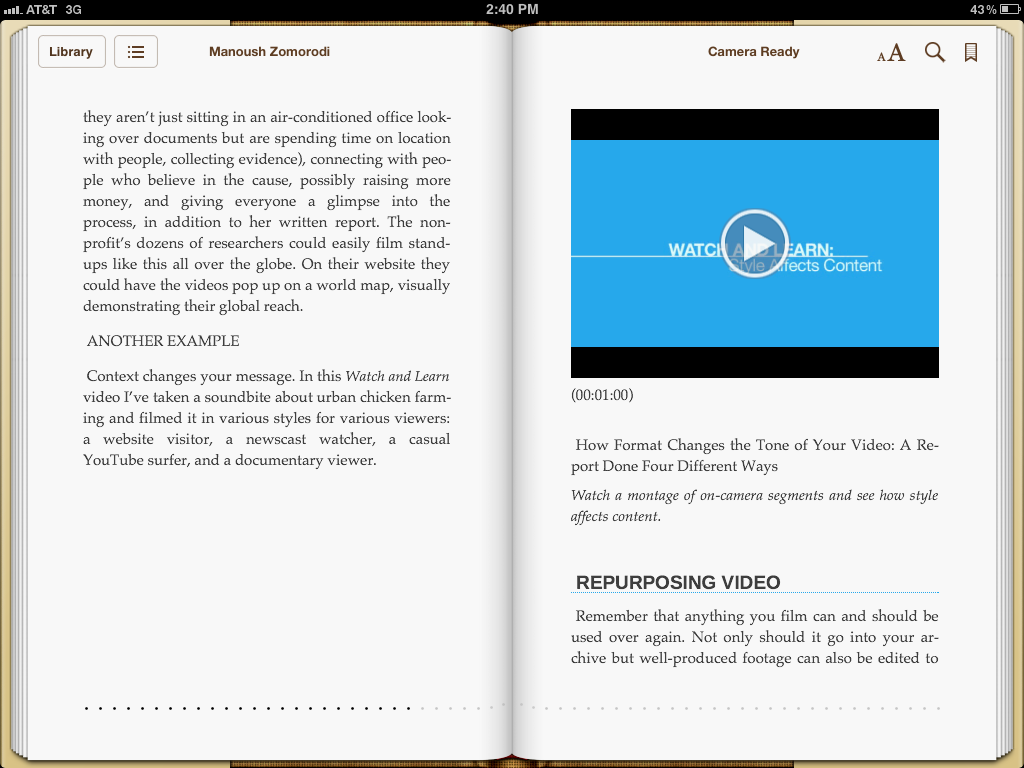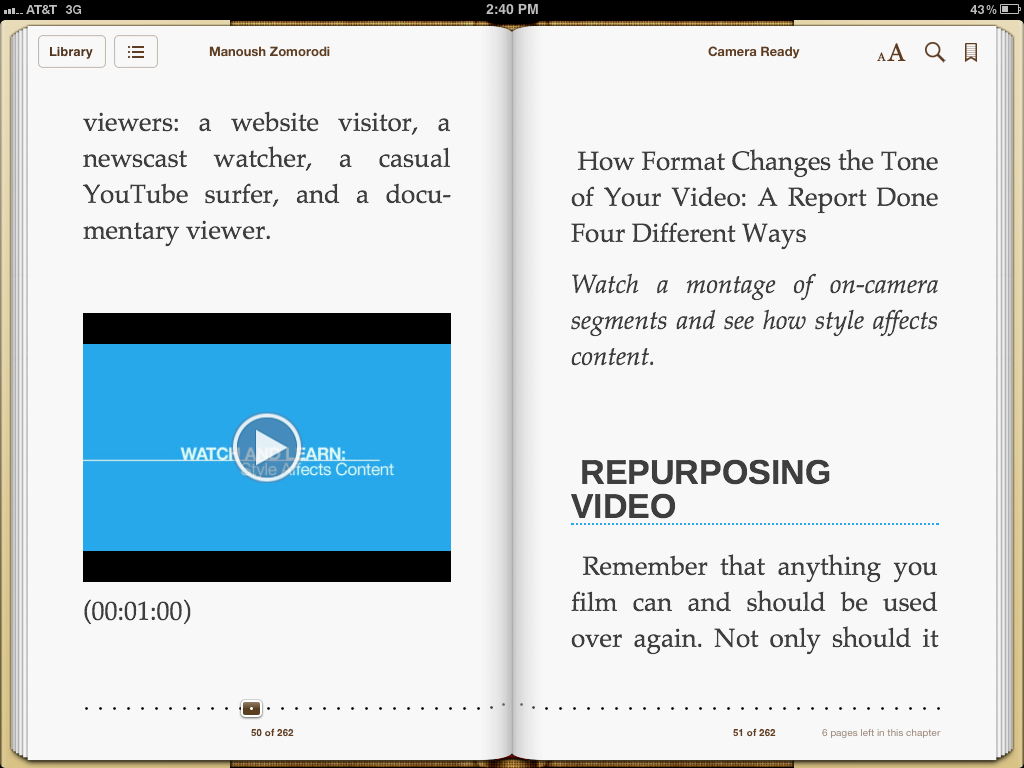 Because pages are not finite, reflowable does not support these elements:
Full-bleed images
Text placed over images
Multiple columns of text (text in reflowable ebooks must be in full-width paragraphs)
Our VookMakers do an excellent job of interpreting your content in a reflowable ebook conversion, but if these restrictions are a deal breaker for your project, consider building a fixed-layout ebook.

Fixed Layout
Unlike reflowable ebooks, fixed-layout ebooks preserve each page's content to match your original design. They work best for children's books, coffee-table books, comic books, comic strips, and magazine-style layouts. Here are the advantages to fixed layout ebooks:
They allow much more control over the layout because they are coded to each specific device.
Images can spread across the entire page
The ebook text can be placed over images
Text can be arranged in multiple columns within a page


In Remarkable We Trust by Paul Cash is a recent fixed-layout ebook produced by our VookMakers. Director of creative marketing agency OTM, the author designed vivid, seemingly haphazard graphics to convey a unique, inspirational approach to marketing. However, the fixed layout format of the ebook is anything but haphazard. We've included images below, and the ebook is best previewed on an iPad. Check out the preview for free on iTunes. Notice how the author is able to lay text over graphics.

The big disadvantage to fixed-layout ebooks is that the ebooks have to be coded page-by-page for individual devices, making it more expensive to distribute to the major devices.

Whatever your vision and budget, Vook will work with you to build, test, and distribute a stunning reflowable or fixed-layout ebook. Sign up to tell us what you want to do!

Disqus