How to Gift an Ebook
by Allison Horton on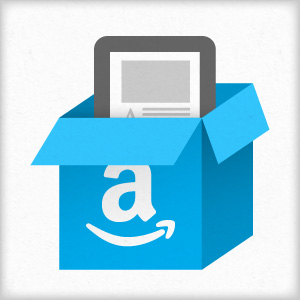 You can't slap on a bow and hide them under a tree, but ebooks are a great go-to gift for anyone with an e-reading device. Print or digital, a thoughtful book will delight any recipient looking for her next great read. An added bonus? It can take less than one minute and the shipping is sure to be free.

How to find the perfect ebook
If you're in a hurry, check out gift guides online. Amazon and Barnes & Noble each have gift guides for Kindle and Nook books.
If you have some time to spare, take advantage of the e-retailers' search recommendation engines. Type in a book that you know your recipient enjoyed and scroll midway down the page. You'll see something like Amazon's recommendations below:
On a related note, Amazon's Get Betterizer is a great recommendation tool that lets you explore books, movies, and music based on your interests. If you're serious about finding the perfect digital gift, consider setting up a separate amazon account just to play around with recommendations based on your recipient's interests.
Check out gifts that keep on giving with Kindle Serials: stories published in episodes so that when you buy one, you will receive all existing episodes on your Kindle immediately, followed by future episodes as they are published.

Digitally wrapping an ebook
Amazon and Barnes & Noble let buyers send an ebook as a gift via email, with the option to add a personal note (you will need to give your recipient a gift card for iTunes). To make the delivery tangible, print out a picture of the cover and pair it with a wrapped trinket: a bookmark, ornament, or picture frame, for example.
For some cheeky ideas on how to "wrap" an ebook, check out Slate.com's suggestions.

The stocking stuffers
The big three retailers have pages of free and reduced-price ebooks that make great ways to stock a device with fun surprises.

Amazon's Top 100 Free

list displays the most popular ebooks currently for free on their site

Amazon's Monthly Deal

list features titles $3.99 or less
Amazon also has a list of

top holiday deals

by category, making it easy to find the right bargain
Similarly, Barnes & Noble conveniently breaks up their

free Nook book

list by subject
Consider B&N's

Nook books under $5

as well for more options
Visit iTunes Books to check out their list of ebooks at $3.99 or less divided by subject
iTunes also releases a Top 100 Free ebooks chart

Do you have a friend who wants to sell an ebook for the holidays? It's not too late!

Sign up at Vook.com

to get started.

Disqus